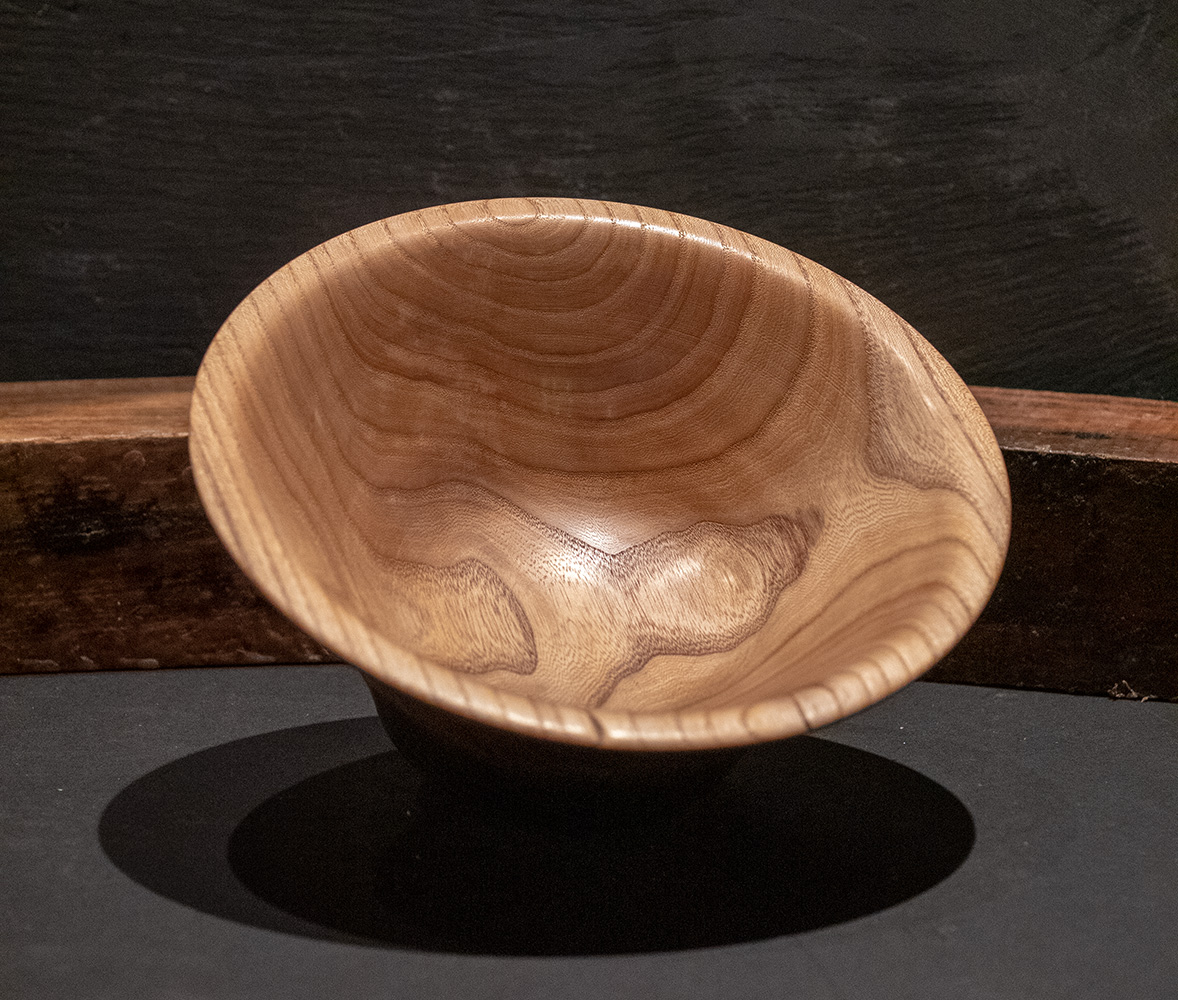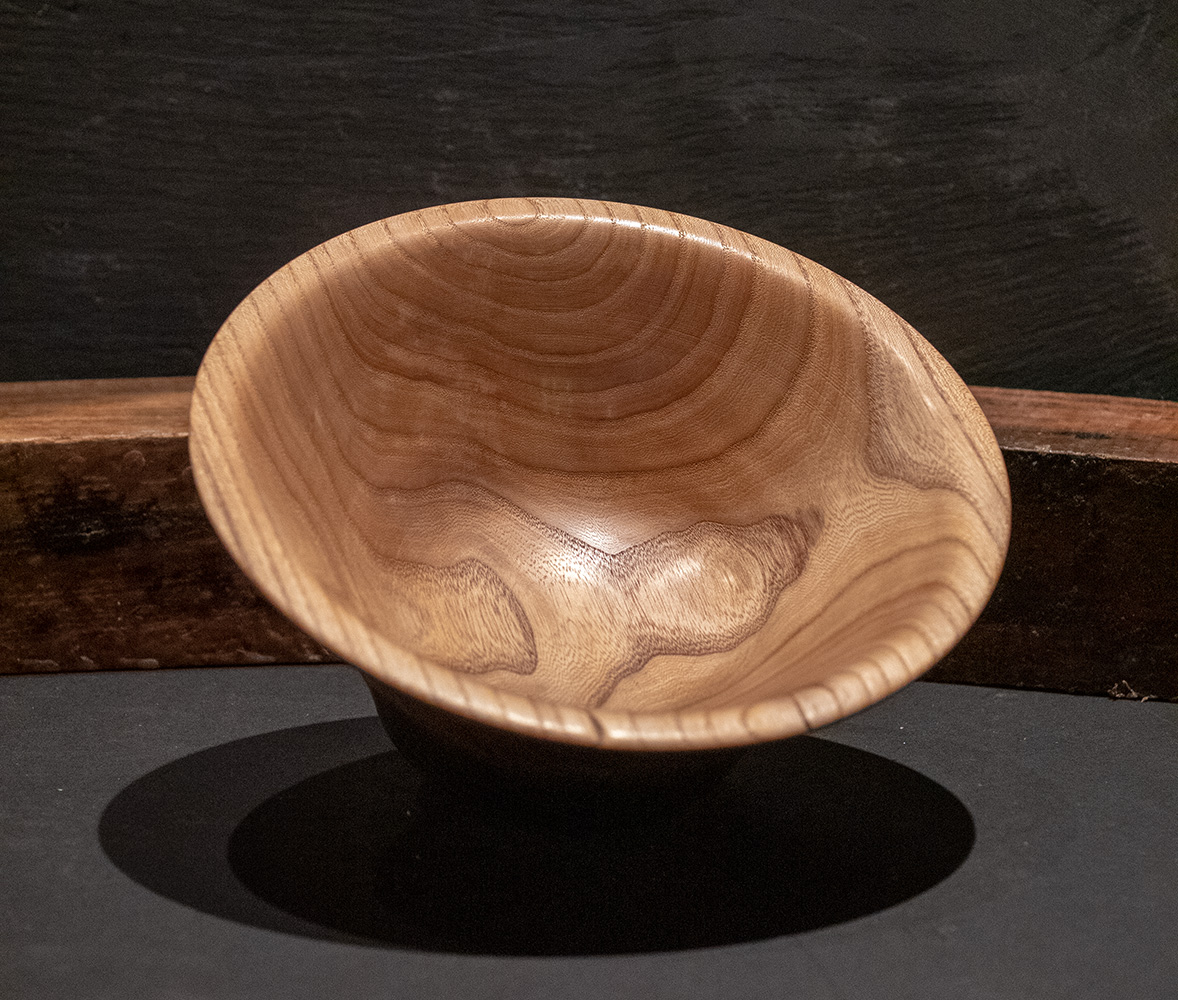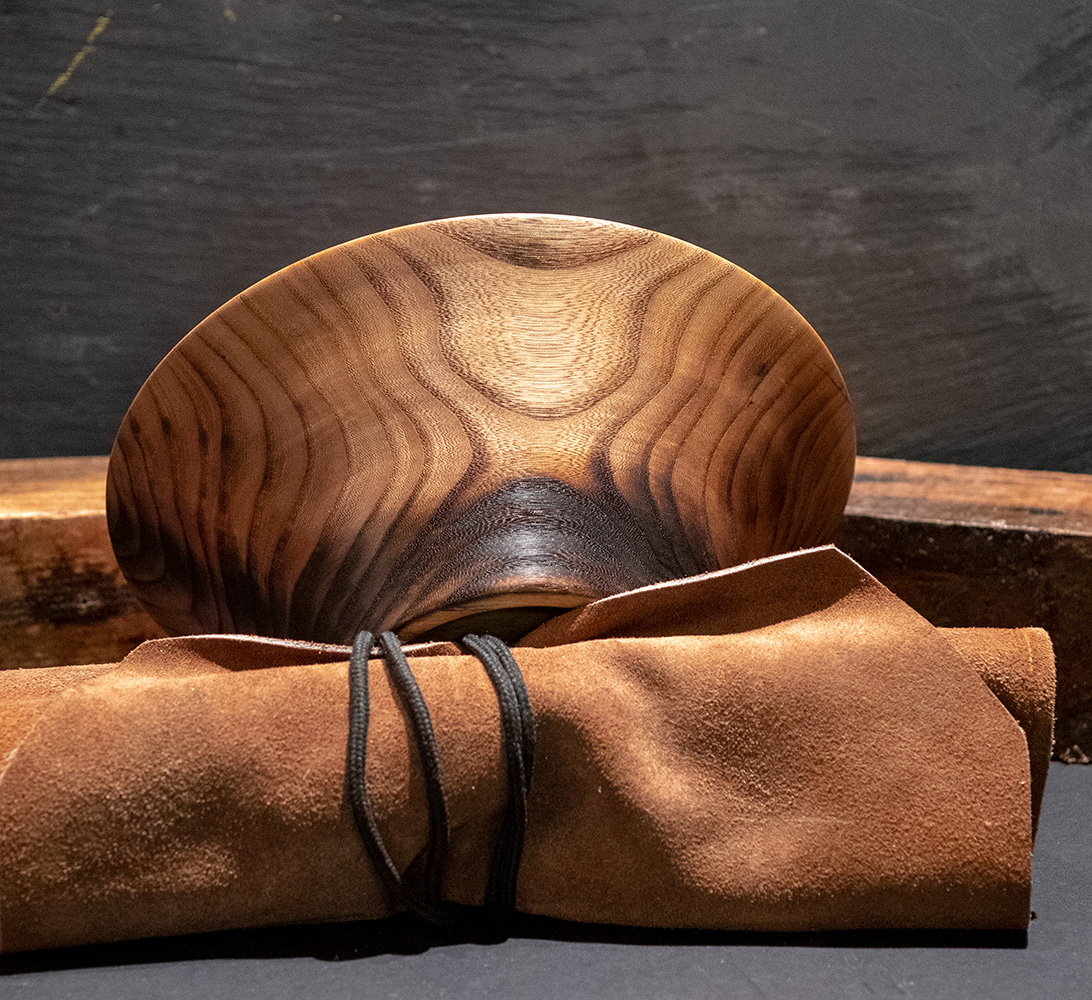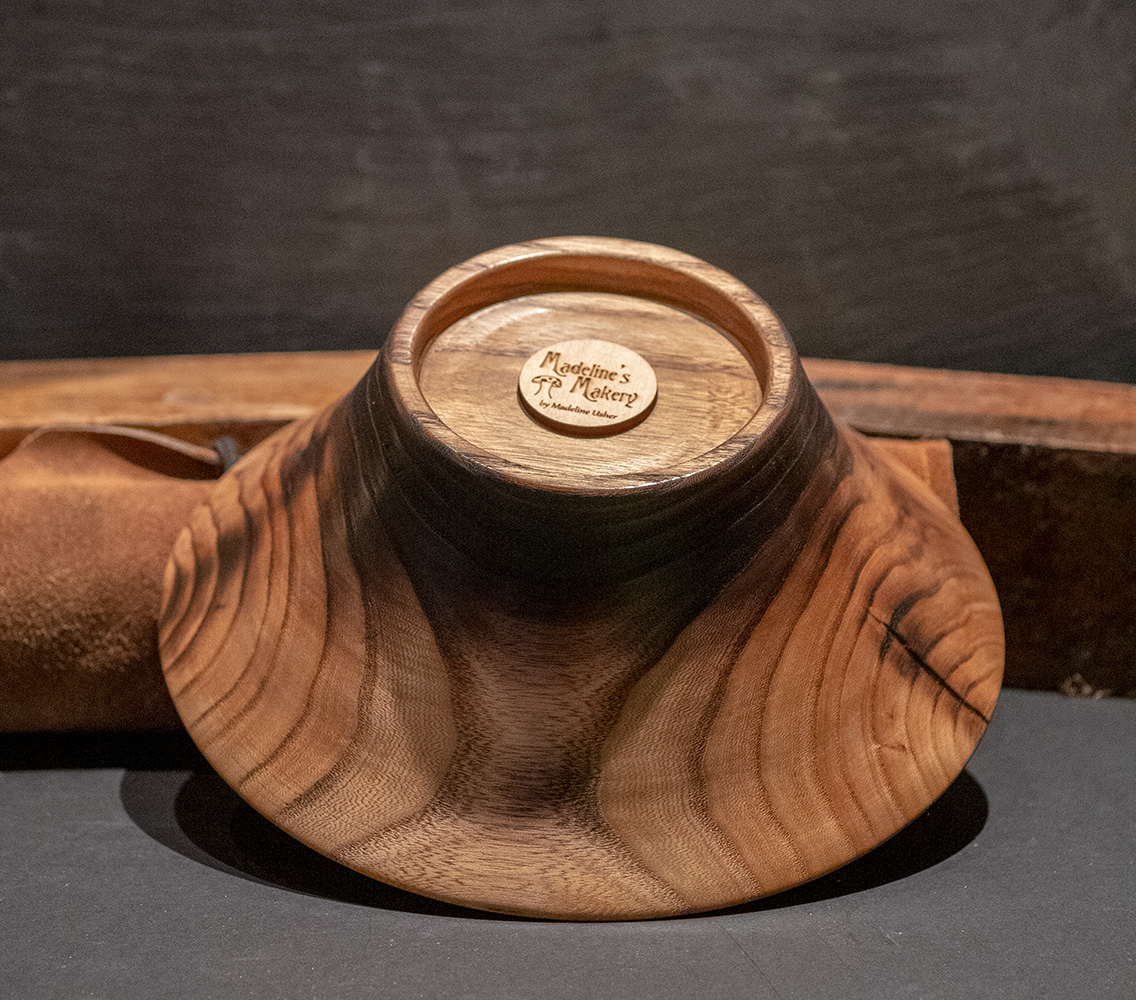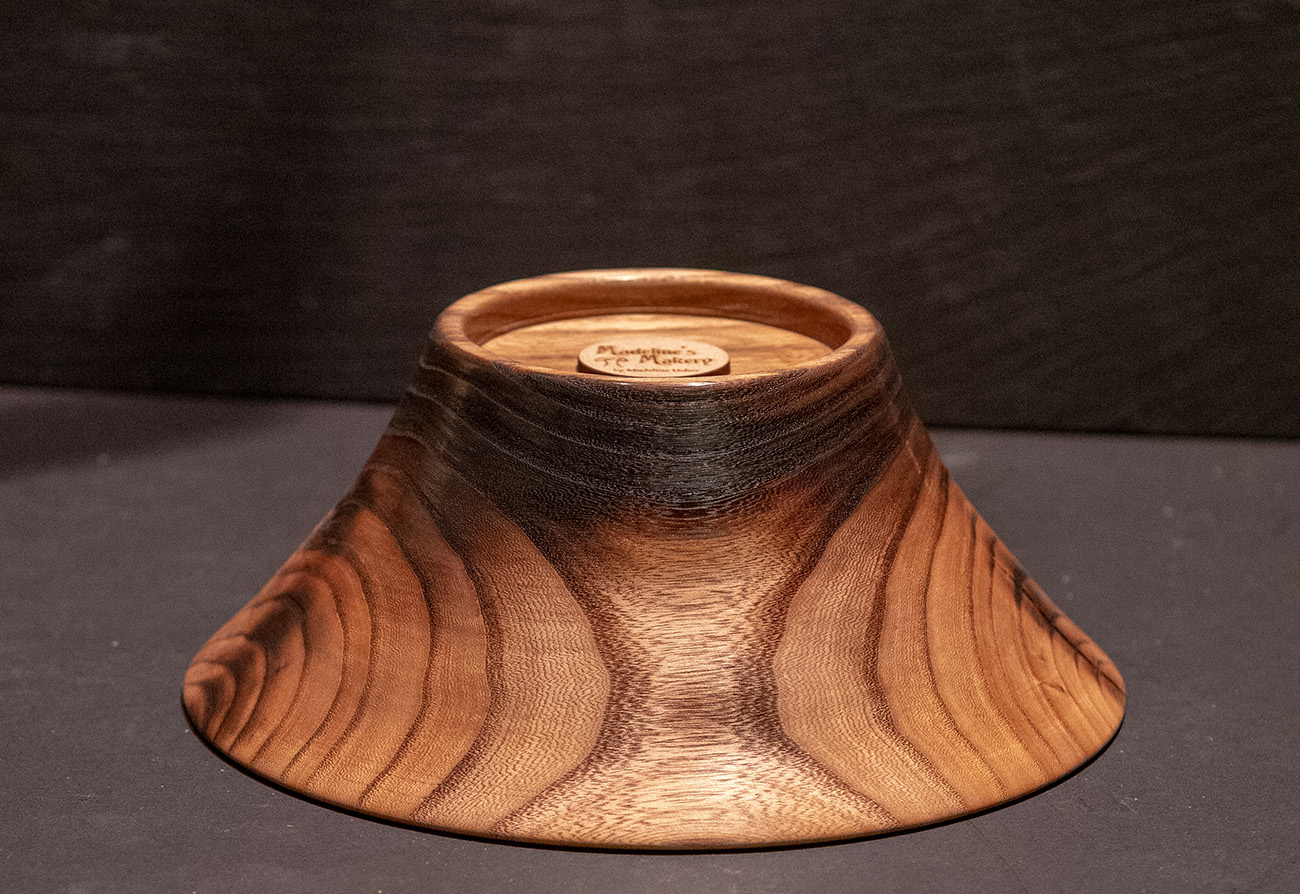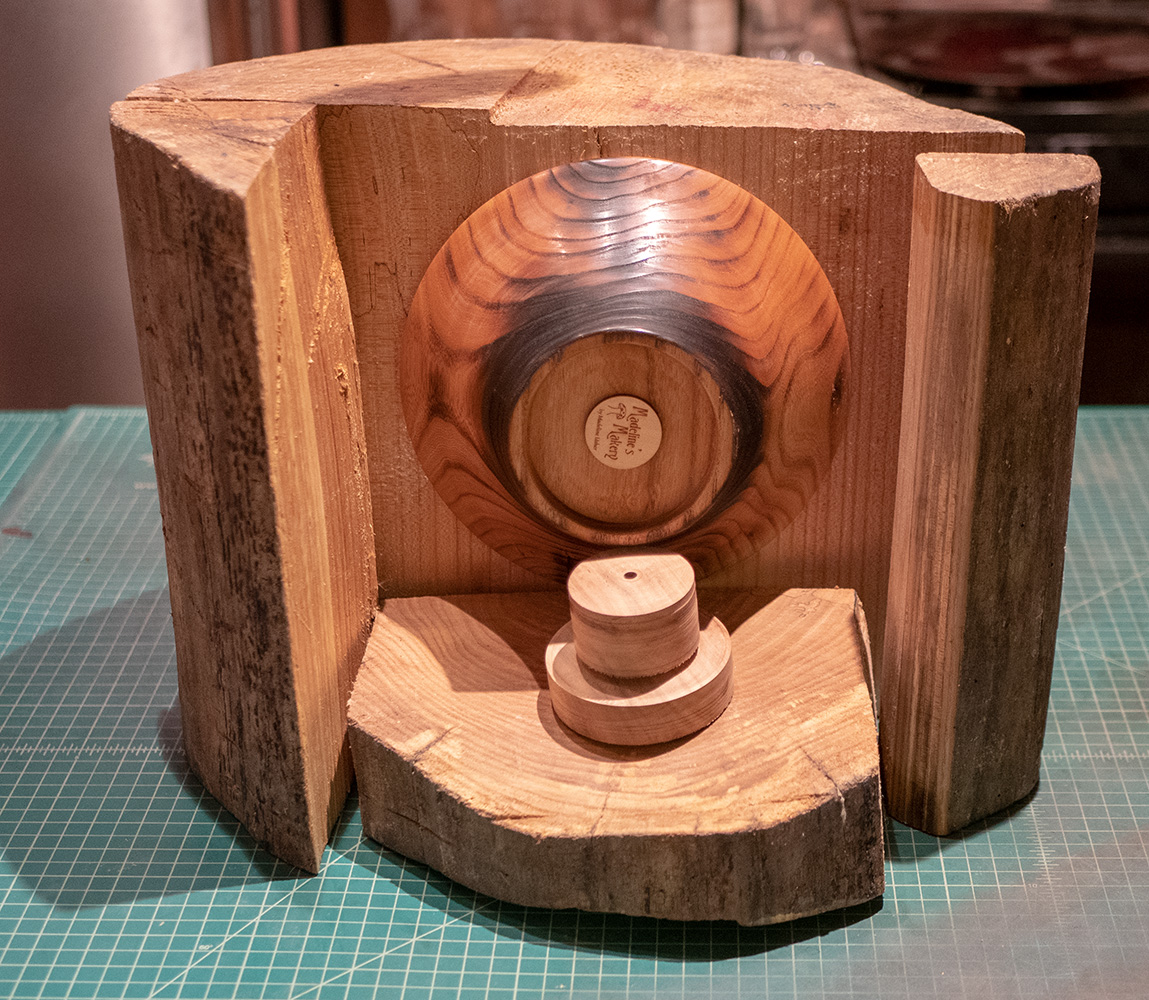 Beech Bowl
[Mar 2019]

get a link to this artwork
beech wood, scorched, tung oil
[9¼" diameter]
I made this bowl from part of beech tree that was felled on a friend's campground. I scorched the bottom with the torch and lightly scorched the rest of the outside, which heightened the contrast between the late and early growth parts of the tree's rings.
While the rough-turned bowl blank was drying, a hairline crack developed. This crack wasn't particularly interesting looking, so I filled it in with superglue and sawdust, which perhaps wasn't the smartest thing, since I then proceeded to use my torch on the wood. The superglue and sawdust in the crack went up in a flash. But then the crack was actually interesting! 😝 So I kept it in the finished piece.
Also, burning the wood made ridges along the growth ring boundaries really noticeable, particularly in the base. I was going to smooth it back down, but the raised ridges actually felt really good to the touch, so I sanded with very fine grit sanding pads just to cut down on some of the surface roughness while keeping the feel of the pronounced ridges.