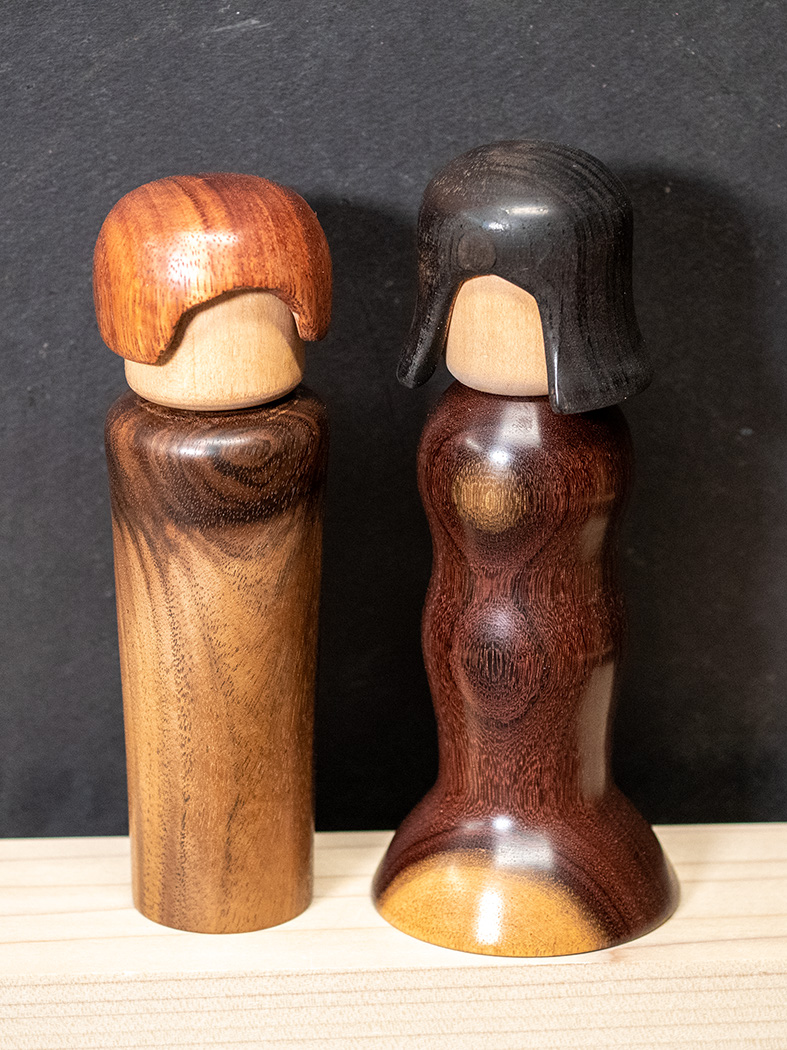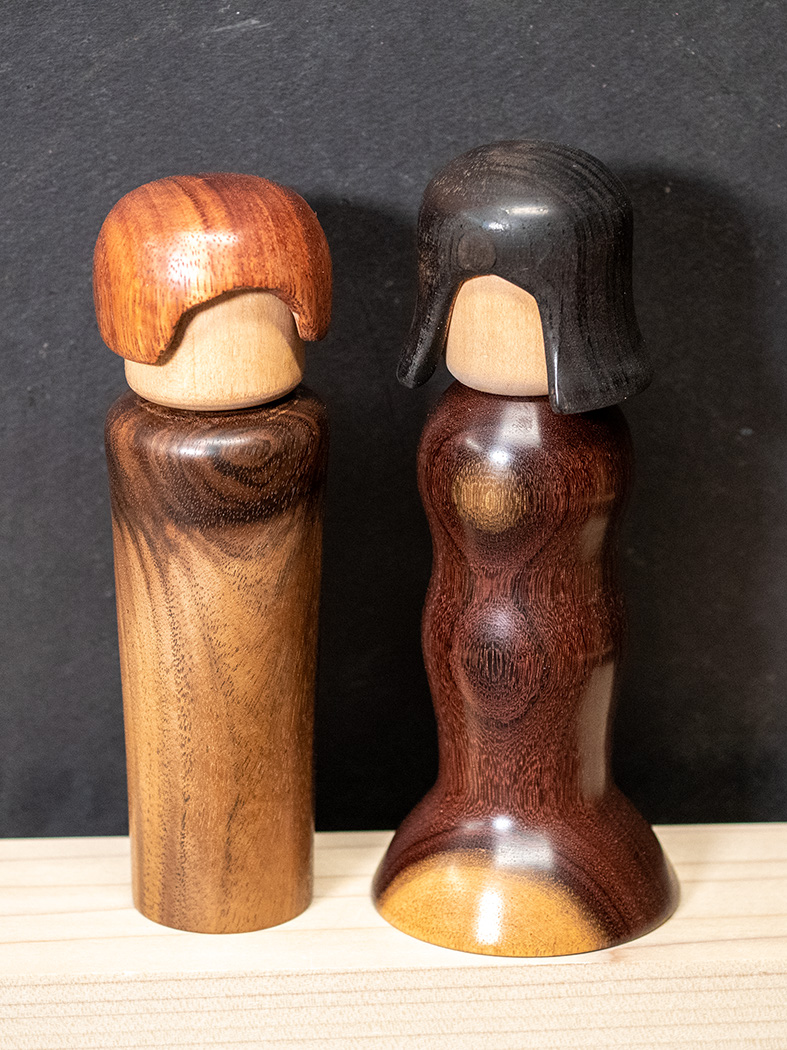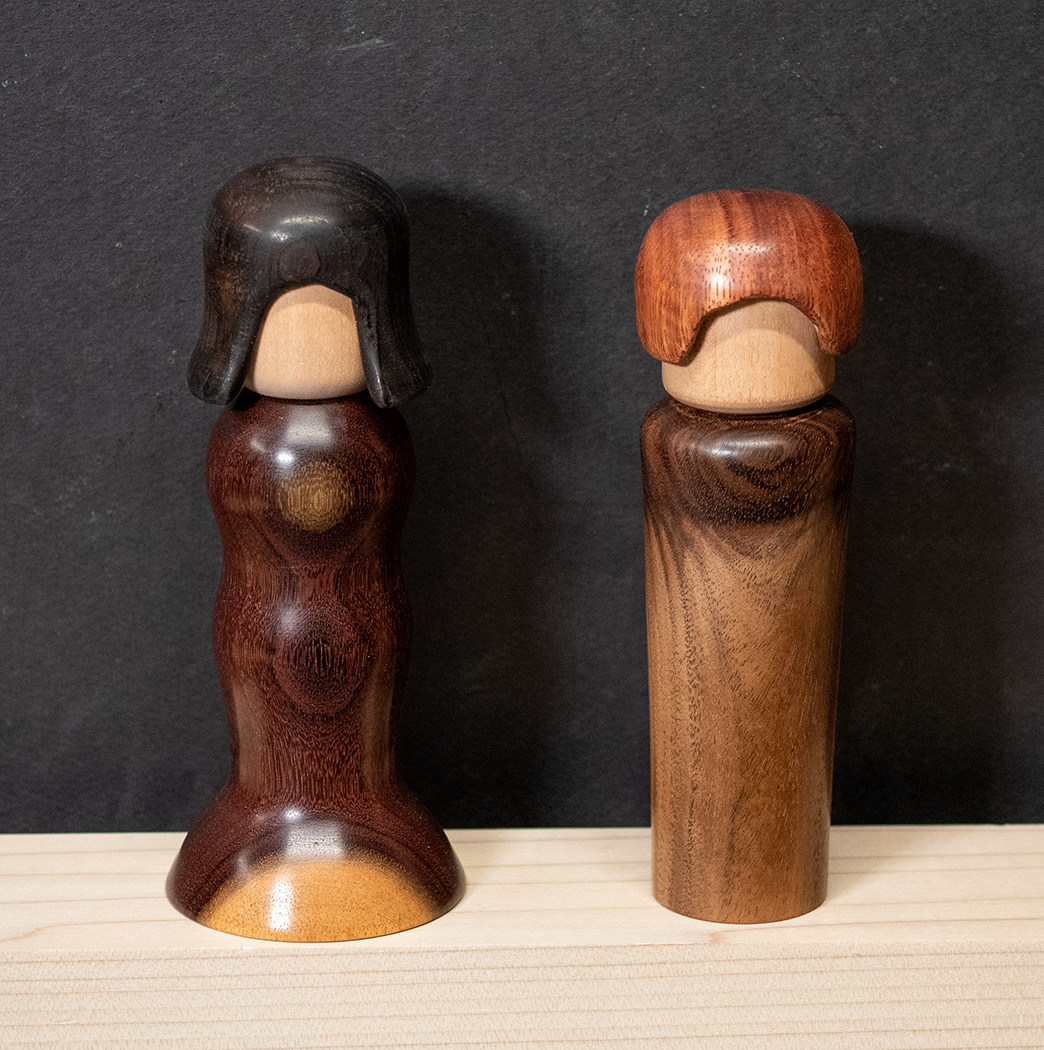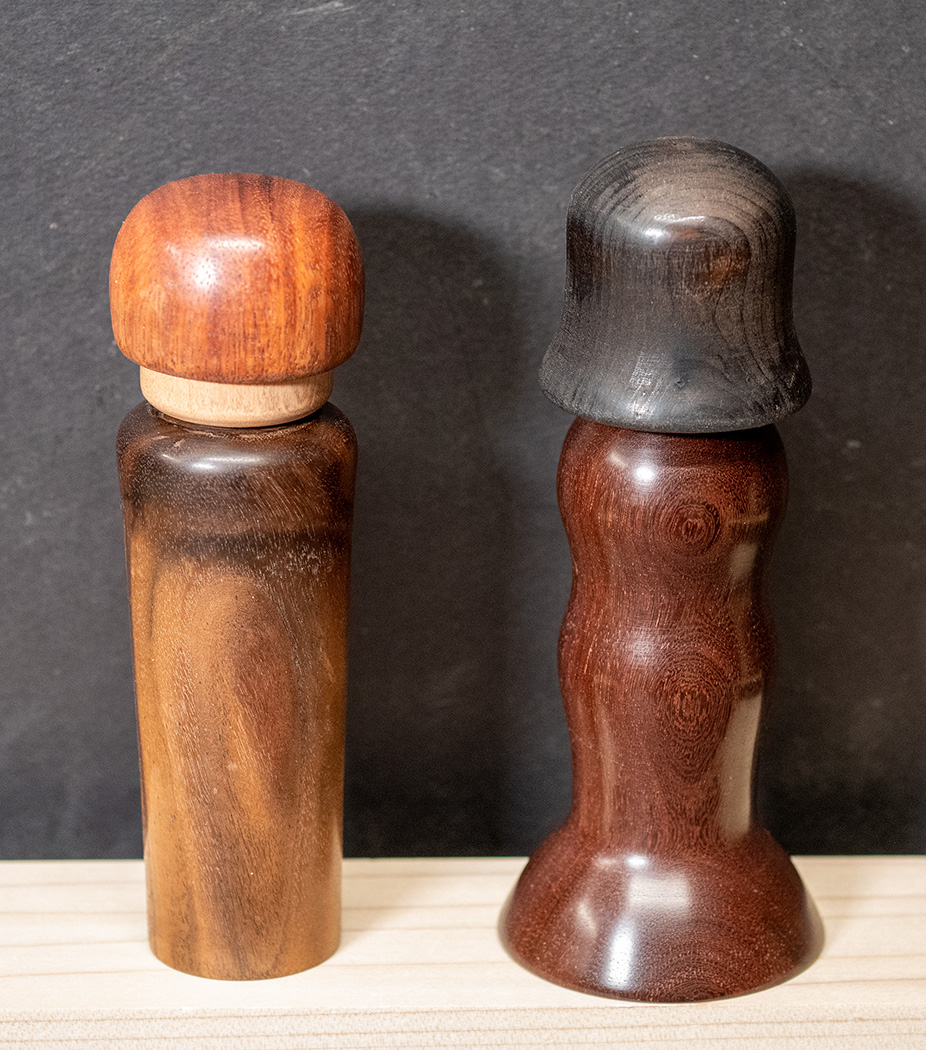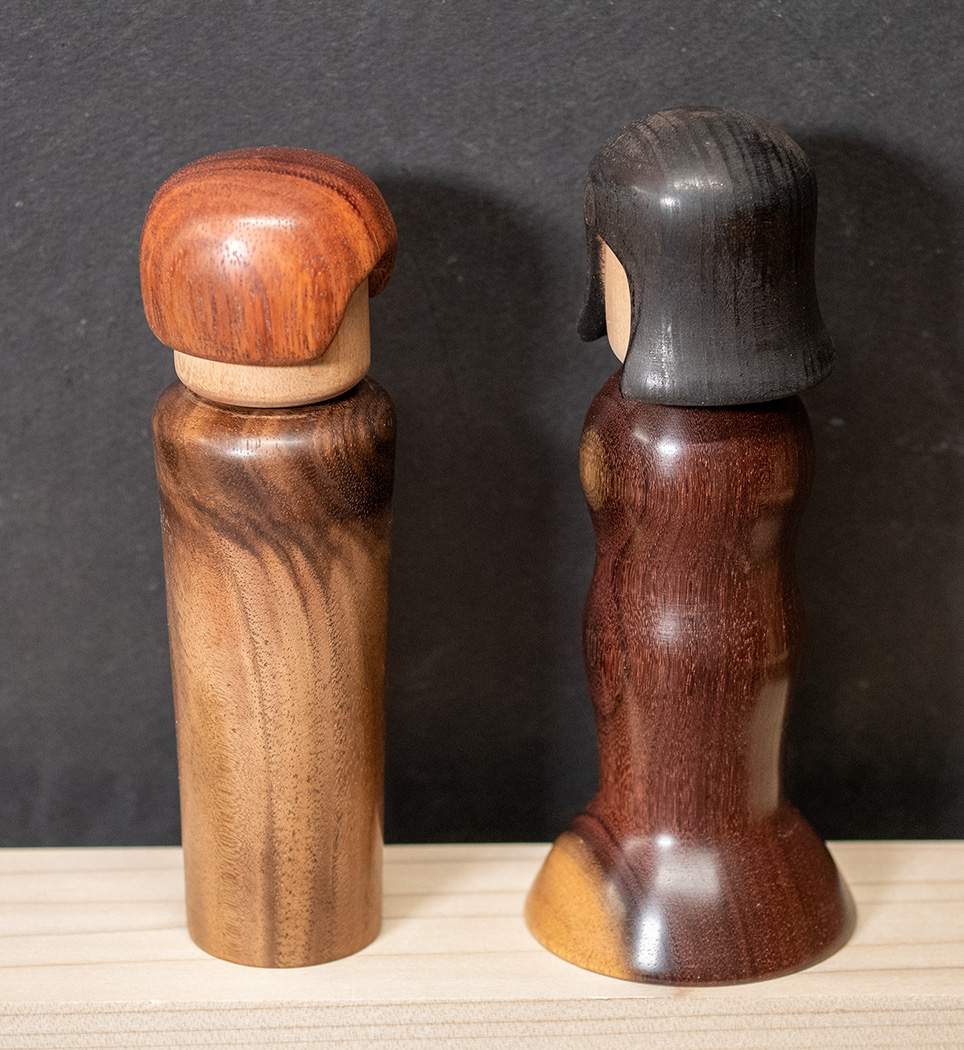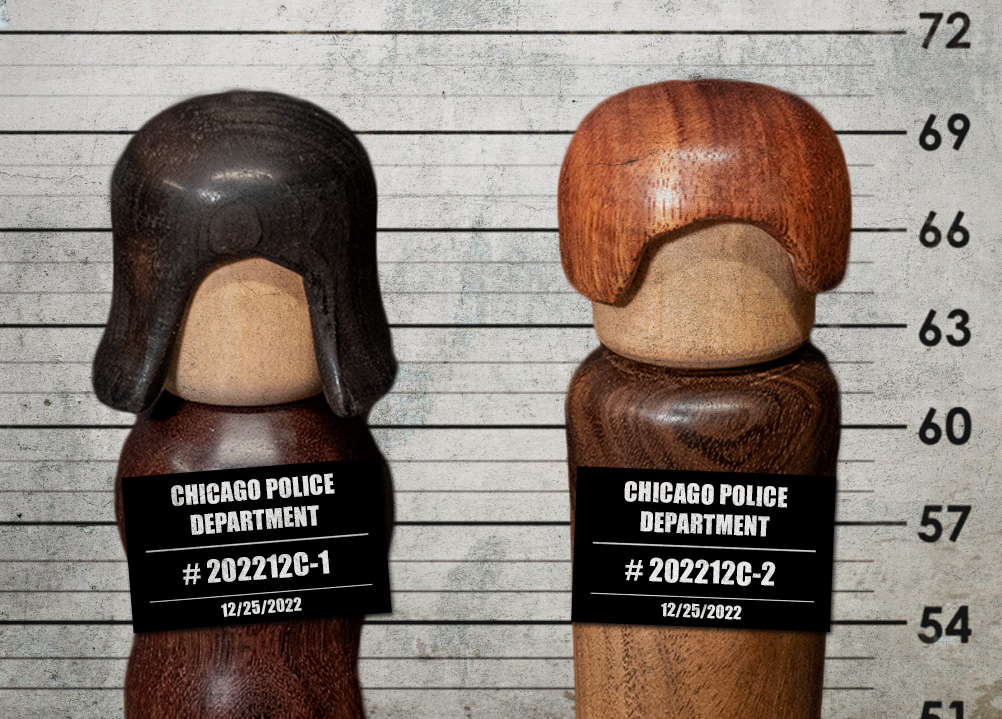 Kokeshi Dolls
[Dec 2022]

get a link to this artwork
katalox, maple, claro walnut, bhilwara
[8" high x 2.5" diameter]
I received a commission for some more kokeshi dolls! These are fun to make.
The body/dress of the female doll is made from Katalox, which is a wonderfully dense and pretty wood that can be polished to a high shine. It's often more dense than water, so it's one of the few woods that are not buoyant in water. The head and hair are both made of maple. I used my torch to blacken the hair.
The body of the male doll is claro walnut, that gets gorgeous creamy sections that I really love. It's hair is bhilwara, which has a tightly interlocked grain. It's face is maple.