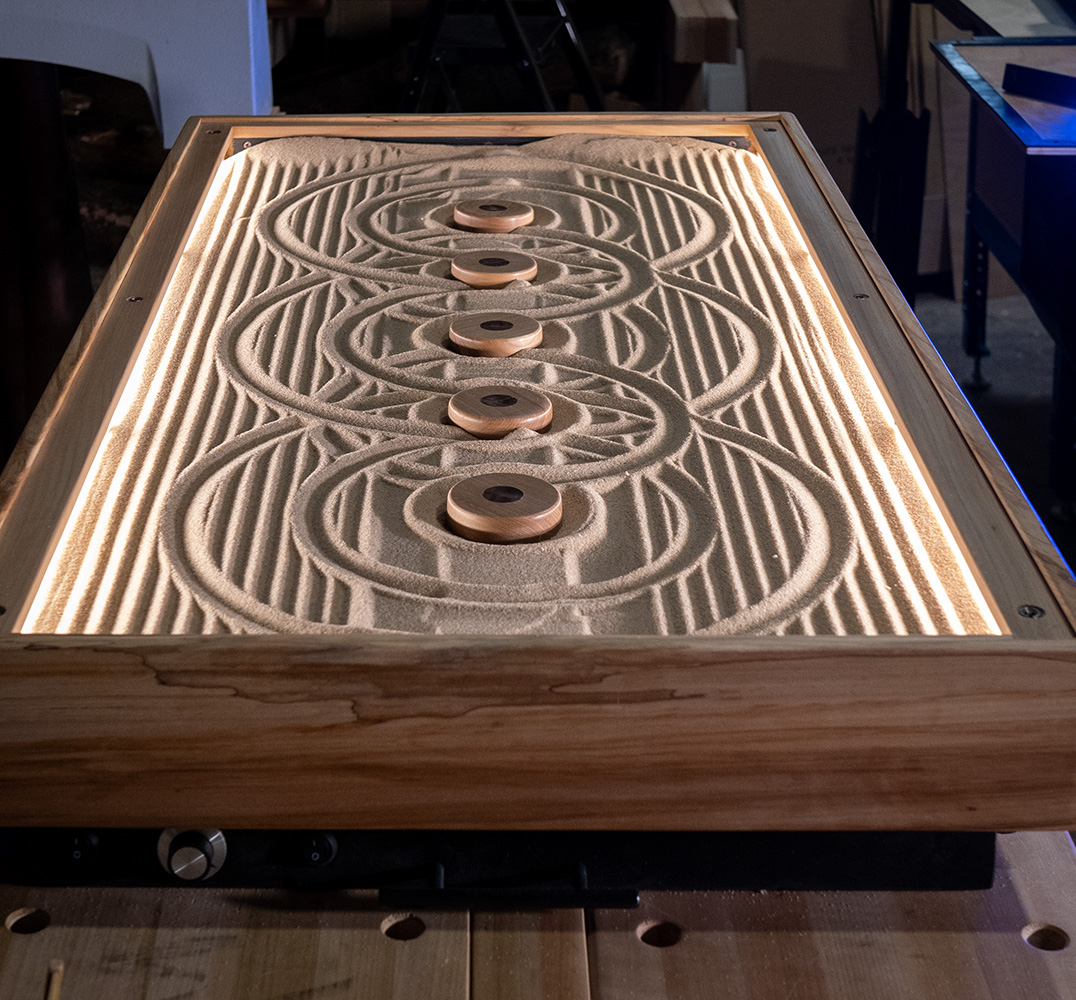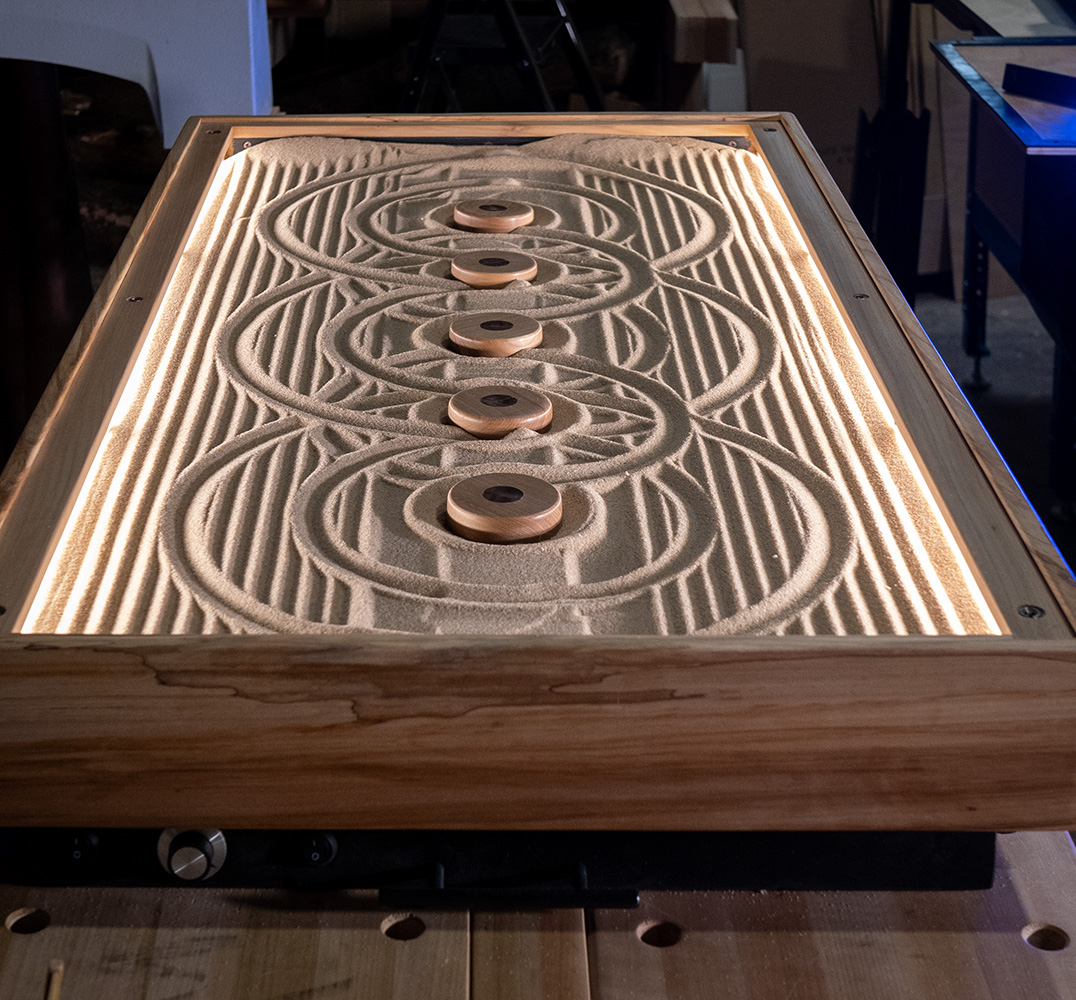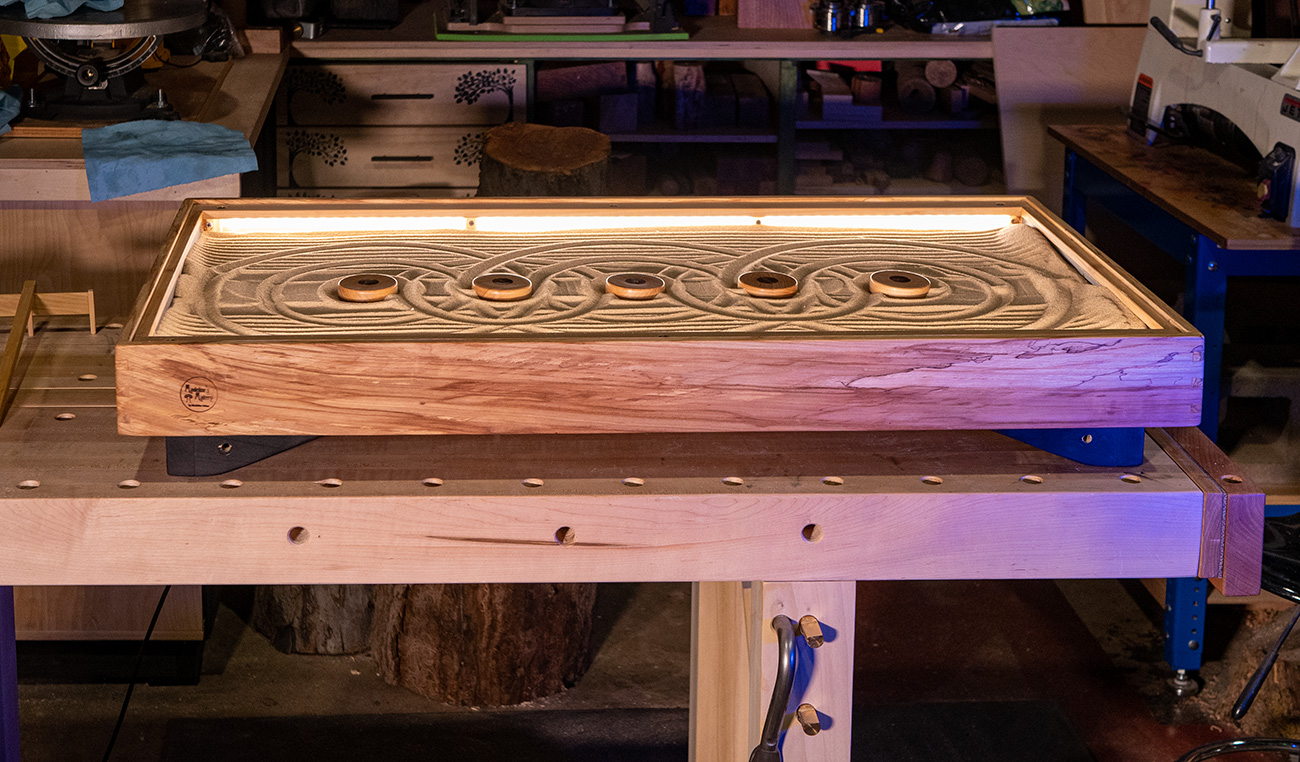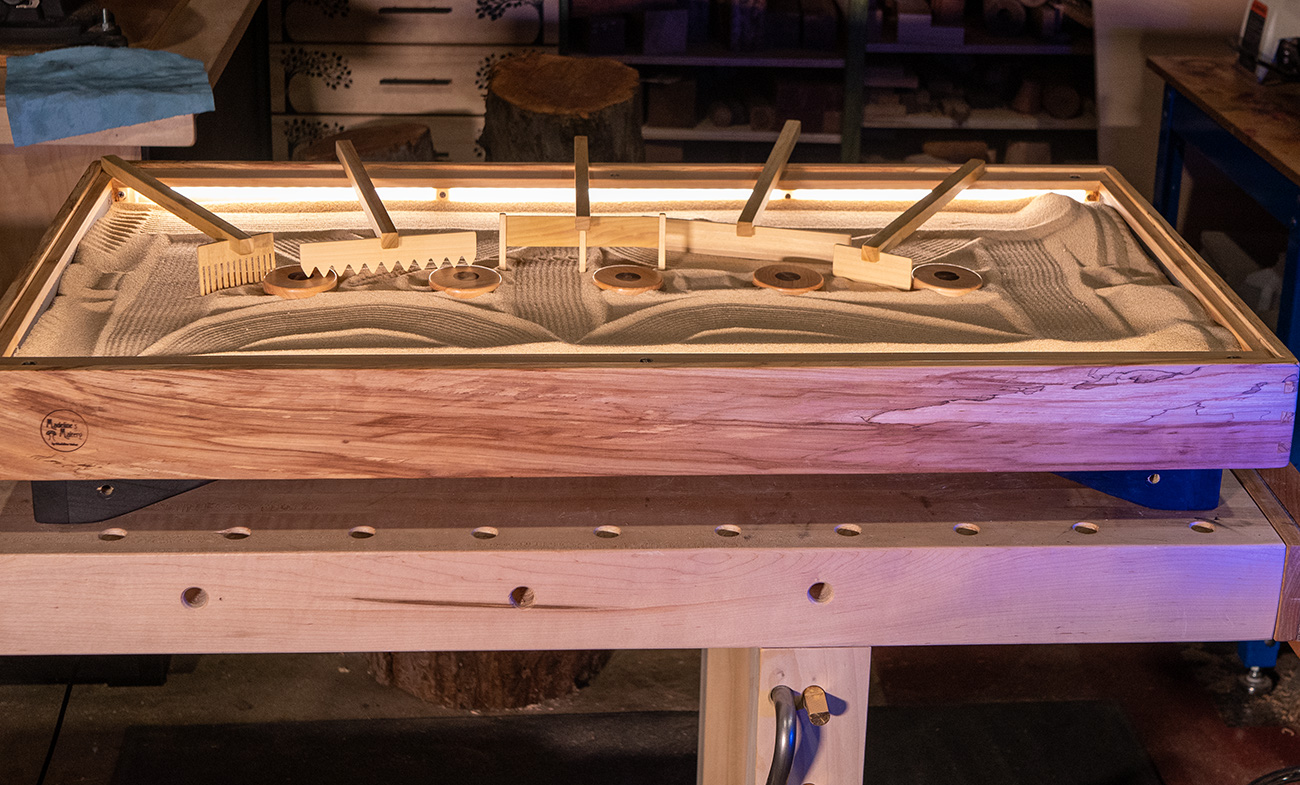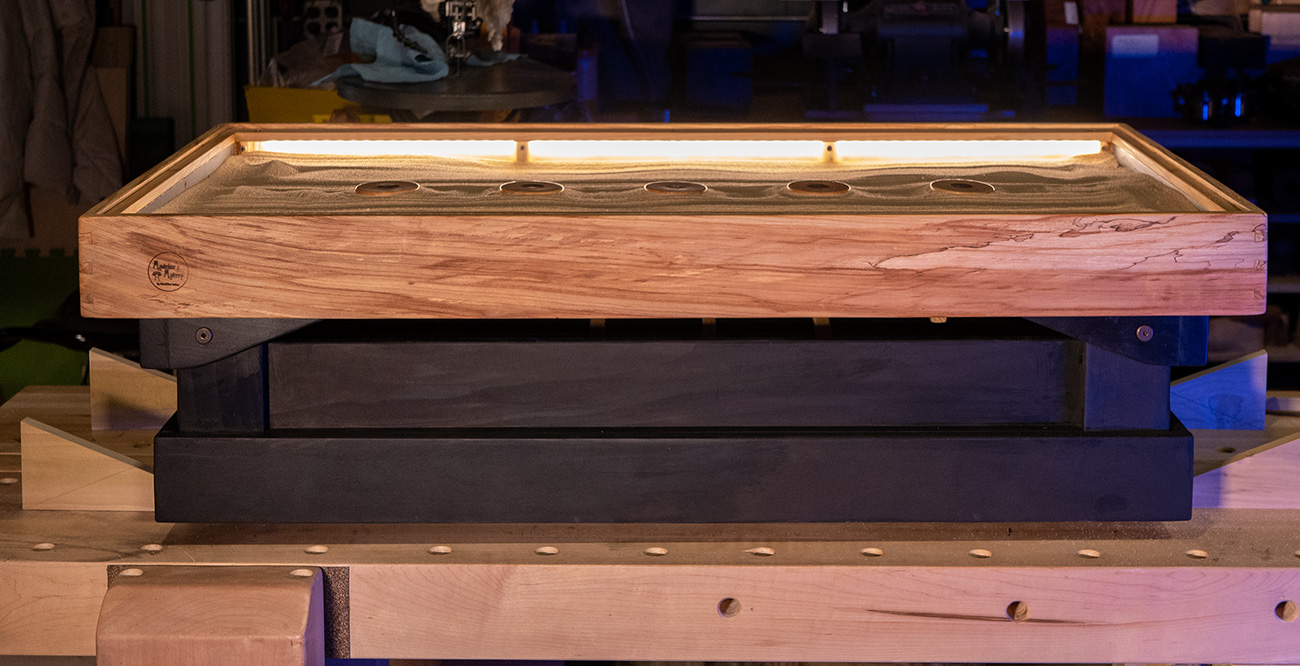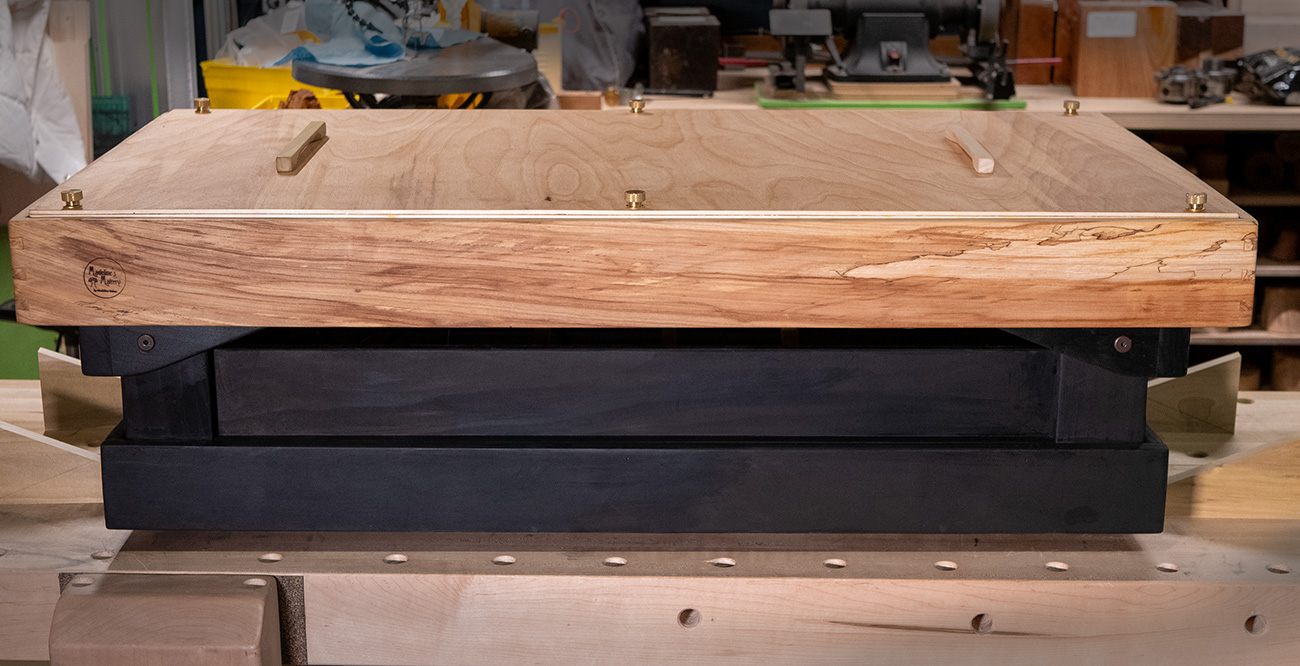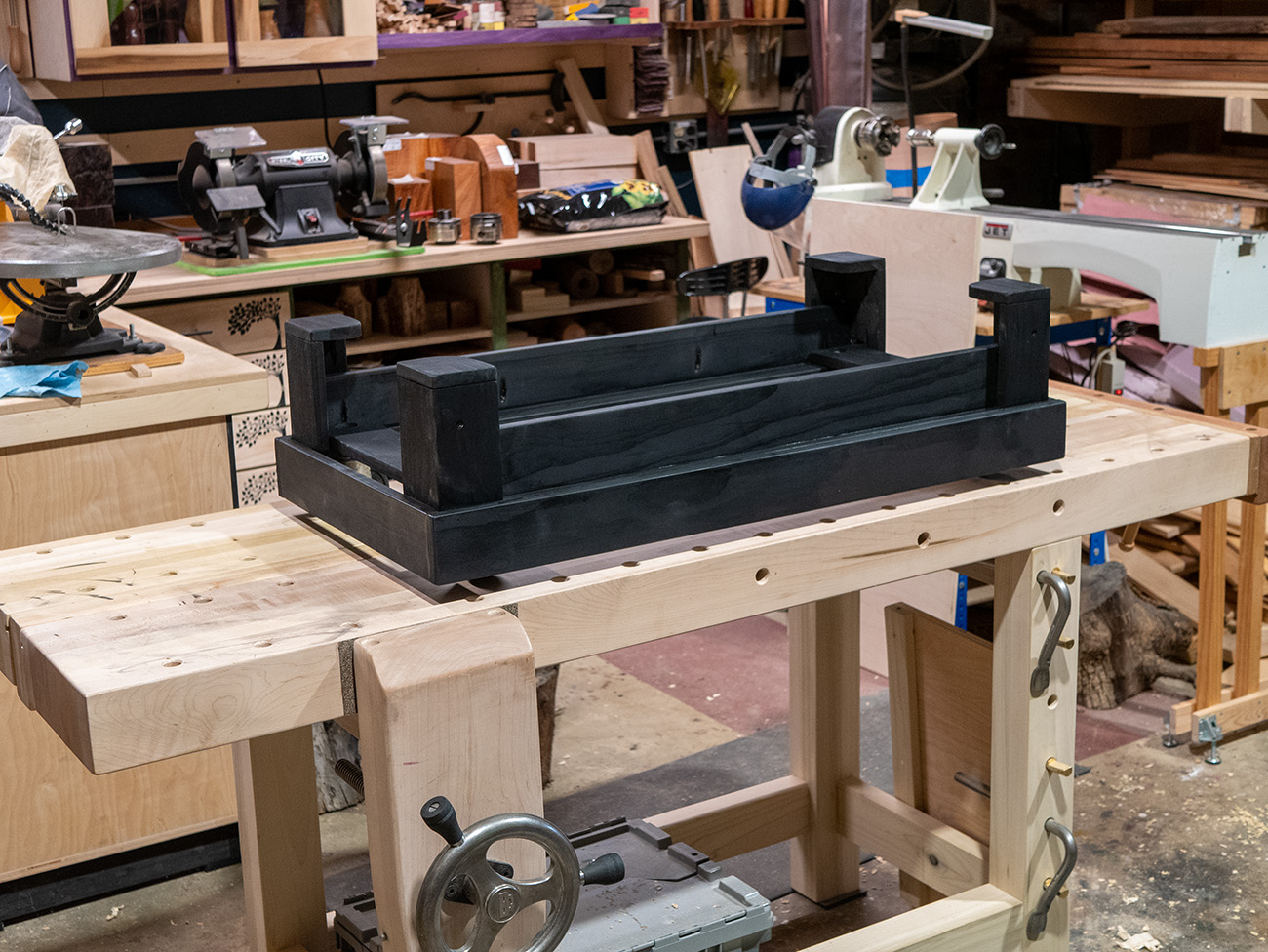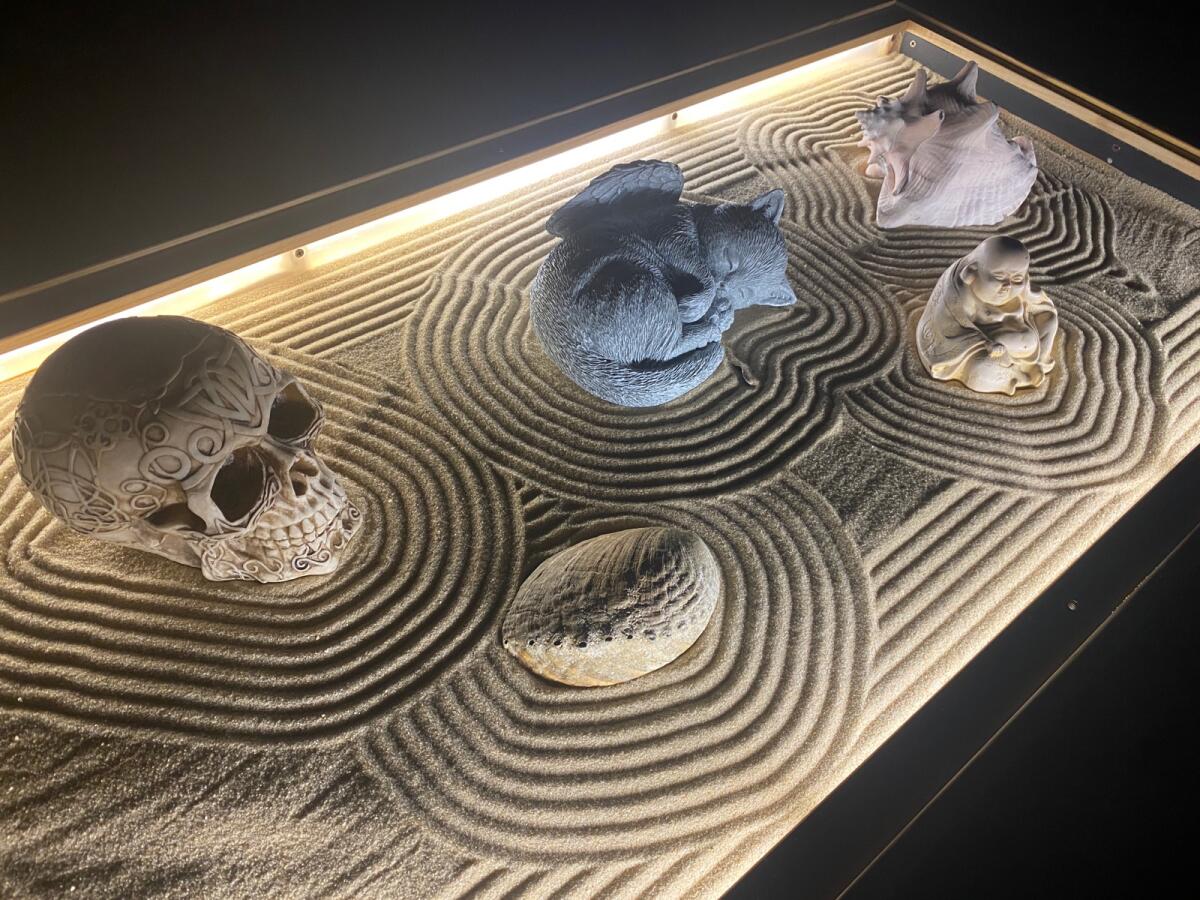 Sands of Time
[Mar 2023]

get a link to this artwork
elm, walnut, poplar, pine, sand, light strips
[45" long x 24" wide x 15" high]
This was a special project – Preston Klik requested a Zen sand garden with five discs running down the center for his Chapel of Sacred Sounds. With this arrangement, and a rake that fits the disc spacing, a beautiful double-helix pattern can be made in the sand.
The sandbox is made from gorgeous elm wood that I purchased from a small, local sawmill that reclaims wood from trees cut down in the Chicago area by the city and by homeowners. The support structure is poplar and pine. The undercarriage has casters so it can be rolled (it gets heavy with all that sand!). The undercarriage can be disconnected so the sandbox portion can be used by itself on a tabletop. The discs are made from elm wood and have wooden screws in their centers made of walnut. They can be removed so the garden can be used without them. The rakes are made from poplar wood. Warm white LED strip lighting runs down each of the long edges and their brightness can be controlled.
I'm really happy to have made this.